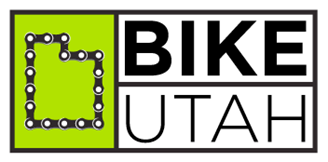 Bike Utah
PO Box 4523
Salt Lake City, UT 84110
801-440-3729
www.facebook.com/bikeutah
Home >Advocate
Bike Utah acts as a voice for bicycle users in all levels of government. 
Federal Government
Every April Bike Utah sends a delegation of bicycle advocates to Washington DC for the National Bike Summit. This gives us an opportunity to speak with our federal legislators about the importance of bicycling. We often ask them to support legislation that provides more funding for bicycle infrastructure and programs. Please contact us if you are interested in attending the National Bike Summit and working with our elected officials in this capacity.
State Government
Bike Utah's greatest successes have come in the form of state legislation. We have been responsible for Utah's 3-Foot Law and the Vulnerable User Bill. We are constantly addressing legislation that may negatively impact bicycle users. When necessary, we work with our our state Representatives and Senators to propose new legislation that will make the roads more conducive to safe bicycle use.
Municipal Government
We are always willing to support local advocates in working with their elected officials to ensure that bicycle use is a priority. Please contact us if you would like assistance working with the public official in your area.
© Bike Utah
Powered by Wild Apricot Membership Software