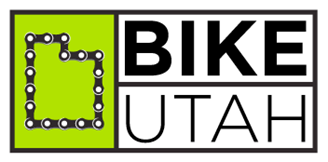 Bike Utah
PO Box 4523
Salt Lake City, UT 84110
801-440-3729
www.facebook.com/bikeutah
Home >2015 Utah Bike Summit > 2015 Summit Registration
Summit Registration
Upcoming events
2015 Utah Bike Summit: Two Wheels, One Love
When10 Apr 2015
8:30 AM – 5:00 PM (MDT)
LocationProvo Library at Academy Square
Spaces left105
Registered183 registrants
2015 Utah Bike Summit: Two Wheels, One Love
The Seventh Annual Utah Bike Summit brings together everyday riders, bicycle and trail advocates, representatives from Utah's bicycle industry, planners, engineers, representatives from Utah's tourism industry and health fields, and local and state government officials. If you're at all interested in bicycling, the Utah Bike Summit is for you and all are encouraged to attend.
This year's keynote speakers is Gary Fisher, Founding Father of the Mountain Bike.
Session titles and descriptions, will be available in the coming weeks.
© Bike Utah
Powered by Wild Apricot Membership Software