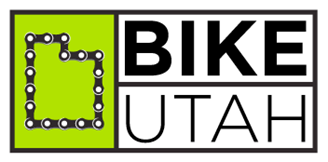 Bike Utah
PO Box 4523
Salt Lake City, UT 84110
801-440-3729
www.facebook.com/bikeutah
Home >Join/Renew
Join/Renew
Bike Utah is your statewide, nonprofit bicycle advocacy organization. We work tirelessly to make sure everyone in Utah has safe and convenient places to ride. We work at the local, state, and national levels for better laws, safer riding conditions, and more bike lanes, trails, and paths. No matter where you ride: road or mountain or why you ride: transportation, recreation, fitness, or fun; We are working for you.
Bicycling in Utah matters to all of us and we need your help in making Utah more bicycle friendly. We can't do it without your help. Please become a member of Bike Utah and help us make Utah a better place to ride.
Roll over to the Bike Utah shop to see the gear you can get with your membership.
Click on the button below to open online membership application.
Select membership level
* Mandatory fields
---
Membership level
© Bike Utah
Powered by Wild Apricot Membership Software